Events Calendar
There are no upcoming events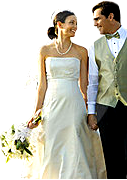 Tie The Knot
Whether indoors or out, Hamstead Acres provides the perfect backdrop for that perfect day.
Learn More

Take Their Word
Hamstead Acres is a wonderful venue for any event. We had our wedding here is March and I couldn't of asked for a more caring and dedicated
- Katy Conway, Snow Hill, NC

Welcome to Hamstead Acres
An Eastern North Carolina Wedding & Event Venue that's redefining southern charm. Situated just west of the tiny town of Snow Hill, NC (and just east of Goldsboro, NC) lies quaint and rustic Hamstead Acres. With lush, sophisticated outdoor event venues and sites as well as a climate controlled, yet unique indoor wedding and event venue, the grounds at Hamstead Acres provide an natural, unspoiled backdrop for your next occasion. Whether you are planning a rehearsal dinner, wedding ceremony, wedding reception, corporate function, birthday party, graduation party, or just want to have a get together with friends Hamstead Acres affords well-maintained grounds with an unscathed landscape for complete personalization. No need to worry about your guests traveling far, either. Our farm is mere miles from the cities of Kinston, NC, Wilson, NC, Greenville, NC and Smithfield, NC. Need help making your event unique? Look no further than the event planning services at Hamstead Acres to find the creative, motivated team you need to give your wedding, party, or celebration pizzazz and panache.
For great entertainment that will provide both weekend fun and popular music for your wedding, corporate event, or reunion, call on the Ham Family Singers. The Ham Family Singers regularly perform weekend shows at Heritage Hall at Hamstead Acres and are available to provide musical entertainment for your event; whether it is on the grounds of Hamstead Acres or offsite at another Eastern North Carolina location. Check out our Events Calendar for upcoming events and to purchase tickets online.
Book your next event at one of our Hamstead Acres event venues or Schedule A Tour today to discover the true meaning of Southern hospitality and southern elegance.