Heritage Hall
H
ERITAGE

H

ALL

Are you seeking an indoor venue for your upcoming wedding that's far from ordinary? Or maybe you're just looking for a unique place to host a birthday party, family reunion, corporate party, or a gathering with friends?

With the original building materials dating back to the 1780s, Heritage Hall (formerly the education building of Bethel United Methodist Church), features walls of "knotty pine" for a truly vintage feel and limited decor to allow for any degree of personalization. Read more about what this venue has to offer and how others have added some unconventional touches to make their event memorable and fun.

Venue Highlights:


-1,600 square foot carpeted banquet hall with built-in stage, stage lighting, and professional sound system

-Walls composed of historical "Knotty Pine" wood

-Fully air-conditioned/heated

-Refrigerator, stove and buffet bar in the building, use included in rental

-Original building materials date back to 1780 for a vintage, rustic feel

-250 front and back padded chairs; use included in rental of venue (indoor only)

-8' and 6' industrial-grade rectangular tables; use included in rental of venue (indoor only)


Potential Seating Options:

-Seating for up to 185 people, "theatre style" without 8' tables
-ideal for an indoor ceremony, with room to leave an aisle for the bride and still seat approximately 170 people

-Seating for up to 120 people with 8' tables set-up
-ideal for a rehearsal dinner/large engagement party

Weddings & Events at Heritage Hall

Click the photos below to view more from the event.







Brittany & Joseph's Wedding




April 2012




Denise & Justin's Wedding

September 2012




Amanda's Shower


March 2012
Events Calendar
There are no upcoming events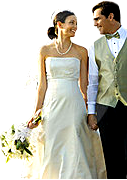 Tie The Knot
Whether indoors or out, Hamstead Acres provides the perfect backdrop for that perfect day.
Learn More

Take Their Word
Hamstead Acres is a wonderful venue for any event. We had our wedding here is March and I couldn't of asked for a more caring and dedicated
- Katy Conway, Snow Hill, NC