Ceremony Decor
Regardless of the color scheme you have (or haven't) chosen, we're well equipped to turn any of our venues into the ideal ceremony space. We'll work with you to discover your thoughts and ideas, and share a few of our own! Feel free to note any photos you like here-- it will help us get a better sense of your personal style.
Events Calendar
There are no upcoming events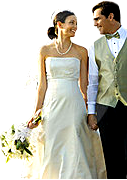 Tie The Knot
Whether indoors or out, Hamstead Acres provides the perfect backdrop for that perfect day.
Learn More

Take Their Word
Hamstead Acres is a wonderful venue for any event. We had our wedding here is March and I couldn't of asked for a more caring and dedicated
- Katy Conway, Snow Hill, NC