Greene Co. Line- Country & Gospel Show
Date: 6/2/2017
Time: 7:00 PM
Location: Heritage Hall

Description:
Join Jay, Wade, Freddie, Bobby, Glenn, Dean and Steve for a night of knee-slapping country, gospel and southern rock!

Click here to reserve your tickets now!
Events Calendar
There are no upcoming events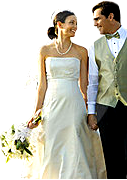 Tie The Knot
Whether indoors or out, Hamstead Acres provides the perfect backdrop for that perfect day.
Learn More

Take Their Word
Hamstead Acres is a wonderful venue for any event. We had our wedding here is March and I couldn't of asked for a more caring and dedicated
- Katy Conway, Snow Hill, NC