Belles & Thistles - Unique Furniture and Gifts Trunk Show
Date: 12/08/2012
Time: 7:00 PM
Location: Heritage Hall

Description: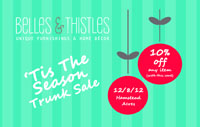 Click the Image Above for a Printable 10% Coupon for the Event

Join us in welcoming Belles & Thistles for their debut trunk show at Hamstead Acres on Saturday, December 8th. You'll find unique, refurbished furniture and handmade gifts, just in time for Christmas!

About the Company:

We believe in there's something to be gained from things of the past- like great furniture and handmade gifts! We take all kinds of items- old, worn, torn, or just plain jane and make them into something spectacular. And the best part is-- you can take them home for quite a bit less than you might think. It's like having champagne taste with kool aid money and actually having it work out in your favor.
Events Calendar
There are no upcoming events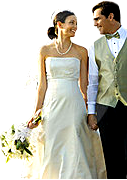 Tie The Knot
Whether indoors or out, Hamstead Acres provides the perfect backdrop for that perfect day.
Learn More

Take Their Word
Hamstead Acres is a wonderful venue for any event. We had our wedding here is March and I couldn't of asked for a more caring and dedicated
- Katy Conway, Snow Hill, NC