E
VENT
S
PACES
In the quiet rustic setting of Hamstead Acres, you'll be afforded a venue as unique as your wedding or event.

You'll also find that any of the areas on our grounds are ideal for family reunions, graduation and birthday parties, corporate functions, or community events.
The information below gives details about each of our venue areas available for rent.

Where We Are:
Our venues are located on our farm in LaGrange, NC, less than 15 miles from Goldsboro, NC, Snow Hill, NC and Kinston, NC We are less than 40 miles from Greenville, NC, Smithfield, NC and Wilson, NC.

Click on the photo or title of each area to read more info about each.
Schedule a Tour
L

OCALES

F

OR

R

ENT (

O

N

T

HE

G

ROUNDS):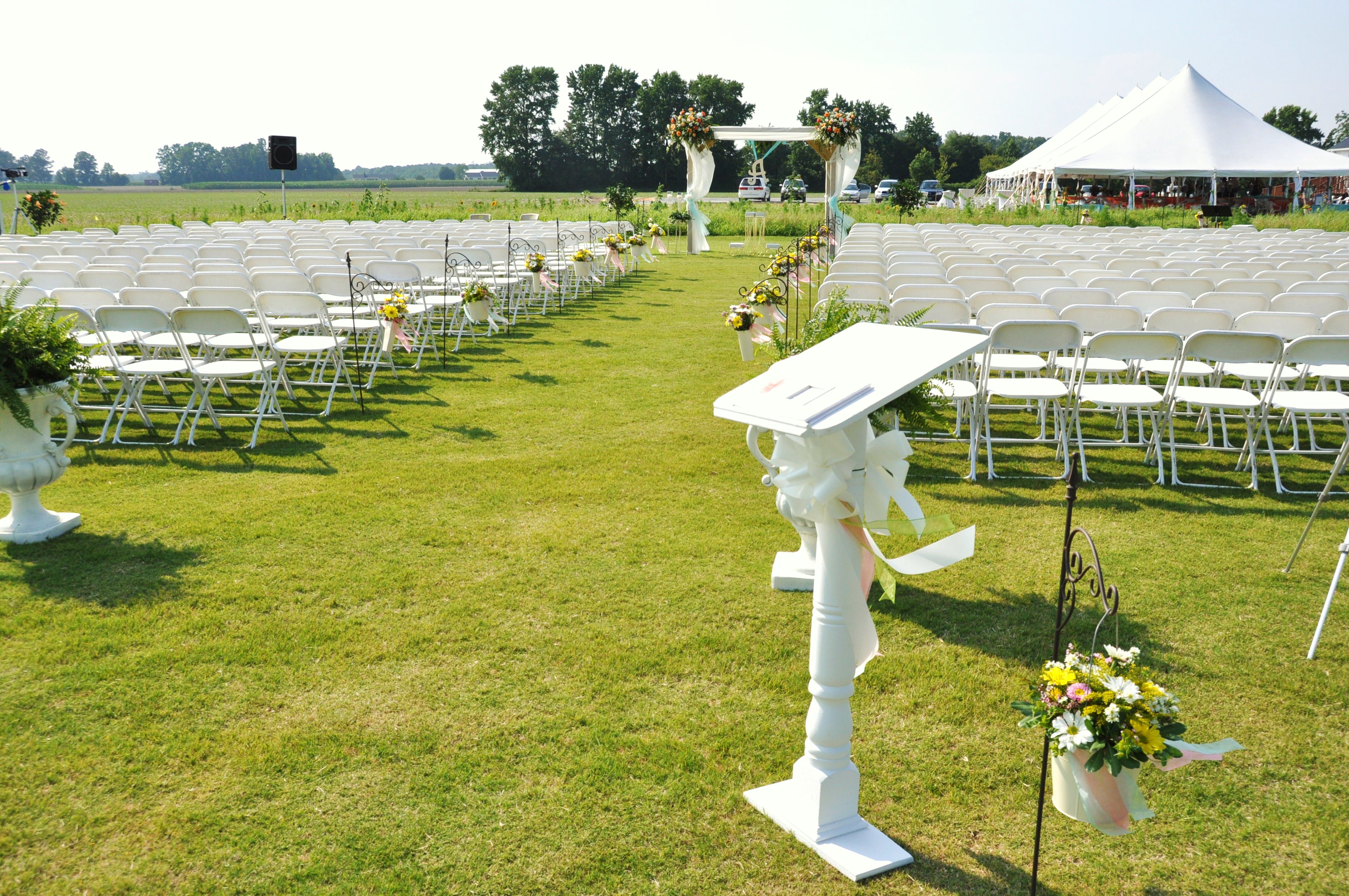 -Full-Size, Lush Driving Range with Rustic Wood Arbor and Orchard Backdrop
-Affords both ample seating and parking areas for parties less than 50 up to parties of 500
-Features an exquisite garden and gazebo backdrop and a lighted walking path to open air reception area
-Unspoiled, undeveloped land gives you the freedom to use any decor that suits your event best.
V

IEW
P

HOTOS

O

F

T

HIS

A

REA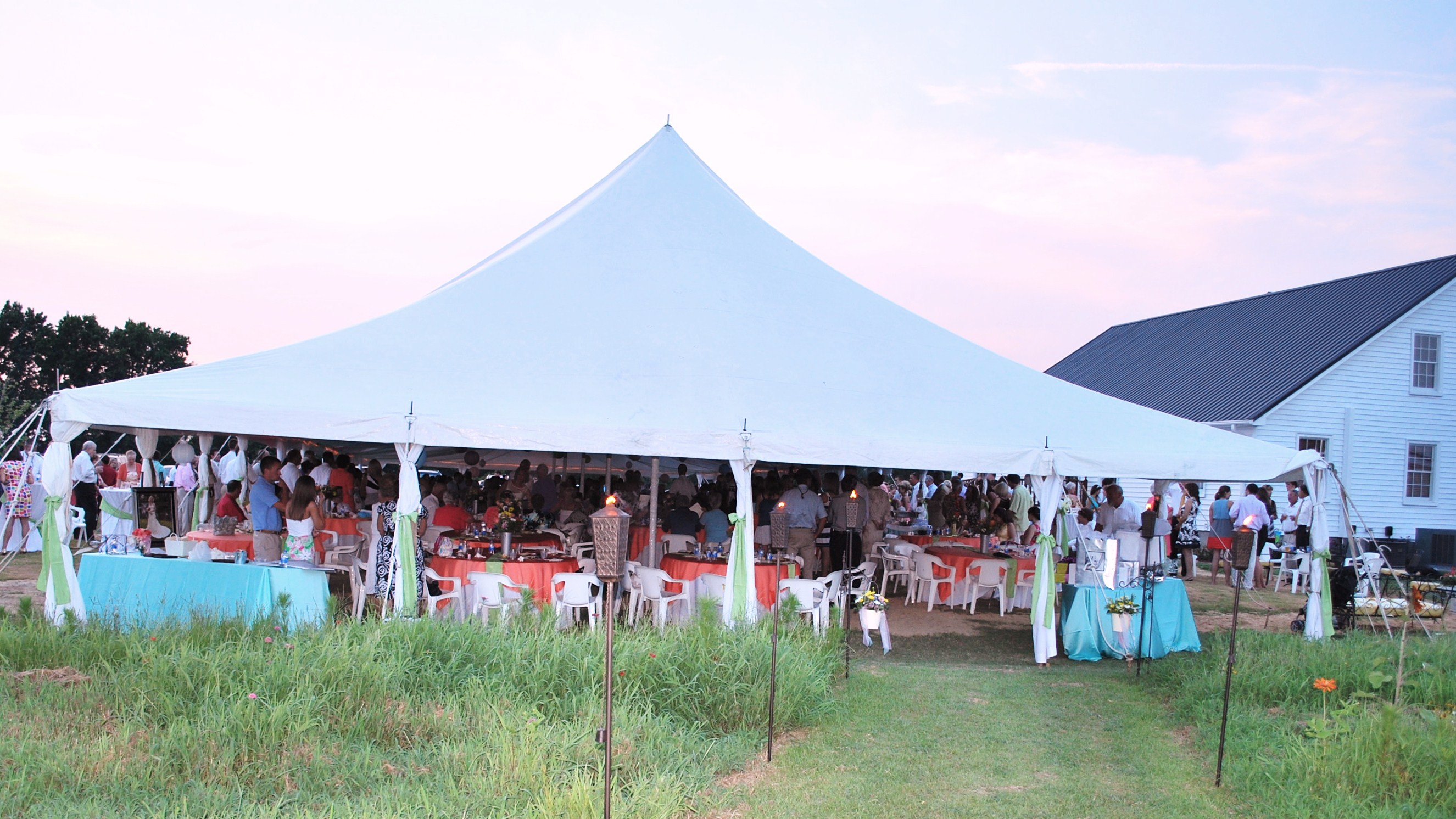 -Lush, Open Air Reception Area
-Location immediately adjacent from ceremony site eliminates the need to drive to a separate location
-Area sized to fit up to a 40'x120' tent perpendicular to the ceremony gardens
-Conveniently located adjacent to the air-conditioned Heritage Hall, which provides a food preparation area for caterers with a functional stove and refrigerator as well as restrooms for guests
V

IEW

P

HOTOS

O

F

T

HIS

A

REA
-1,600 square foot carpeted banquet hall with built-in stage, stage lighting, and professional sound system
-Walls composed of historical "Knotty Pine" wood
-Original building materials date back to 1780 for a vintage, rustic feel
-Seating for up to 185 people without 8' tables
-Seating for up to 120 people with 8' tables set-up

-Fully Air-Conditioned/Heated
-Limited Décor to Allow for Event Personalization
-Refrigerator, Stove and Buffet Bar Use Included in Rental
-Ideal for Rehearsal Dinners, Corporate Luncheons and Parties, Birthday Celebrations, Family Reunions, and more!
Events Calendar
There are no upcoming events
Tie The Knot
Whether indoors or out, Hamstead Acres provides the perfect backdrop for that perfect day.
Learn More

Take Their Word
Hamstead Acres is a wonderful venue for any event. We had our wedding here is March and I couldn't of asked for a more caring and dedicated
- Katy Conway, Snow Hill, NC